Here's How 1-on-1 Coaching Can Help You Reach Your Health & Fitness Goals!
This is for anyone that is tired of their weight going up and down, but never reaching their ideal weight or health goals. 

Welcome to SQ1 Fitness and our Private Online Health & Fitness Coaching Program.
We are Jai & Kate (husband & wife team), Personal Trainers, Life Coaches, Nutrition geeks, fitness enthusiast, and firm believers that discipline, healthy habits, and an unbreakable mindset can turn your life around—because that's exactly what they did for us, and what we want to do for you. Both Kate and I have lost over 10kgs and kept it off permanently using the same methods we coach our clients through.
Here's what you'll get when you start your 1-on-1 coaching:
✅ Customized Fitness Program: We'll tailor your fitness program to your body, your goals, your schedule and environment.

✅ Personalised Macro Nutrition Diet Plan: You cannot outwork a bad diet. We'll give you a nutrition plan that matches your hard work in the gym. We'll teach you how to eat for performance; for purpose - and still enjoy eating. This is not an elimination diet.

✅ Guided Meal Prep & Recipes: We'll provide you with recipes and meal prep strategies so that meals are not only easy - but healthy and delicious. Despite popular belief you CAN enjoy dieting.

✅ Habit Tracker: We'll guide you through mastering healthier habits and measuring your progress. Change your habits, and you will change your life!

 ✅ Weekly 1-on-1 coaching calls: Staying on track is the key to this program, and our weekly 1-on-1 coaching calls will help to keep you engaged, supported, and accountable to weekly progress that leads to amazing results.


✅ Private App Access: Our private app is loaded with hundreds of exercise instruction videos, recipes, as well as your personal workout, diet plan and goal tracking


✅ 24/7 Support: Having access to your coach is critical to stay on track. That's why we're in constant communication to support you and ensure you reach your goals.


✅

BONUS:

Healthy Mindset Video Training Course: The ultimate course in understanding and implementing the healthy mindset! Includes workout plan, stretch routine, diet strategy, and mindset principles for health success. (life time access)


 ✅ Money Back Guarantee: We'll get you positive results in 30 days or your money back!
So if you're ready to quit all excuses and transform your health, schedule an info call below and let's get started.

Remember, this isn't for everyone. We take pride in our work and are selective with who we work with. If you're ready to make changes, commit, and put in the effort, then we look forward to working with you soon.
Our 1on1 Health & Fitness Coaching is the ultimate fat loss and muscle building program online.
Check out our clients results!
Craig
"I started working with Jai to lose the gut, and build some muscle. I lost 20kgs in 2020 and 2 years on, I've kept it off and I'm the fittest I've ever been."
Nikki
"Kate and Jai helped me with their coaching and challenges to lose the post-baby weight and feel like myself again."


Rebecca
"Over 10kgs down so far with Kate's online 1-on-1 coaching program. If you want to get healthy definitely check out SQ1 Fitness!"


Nicole
We have an amazing track record of testimonials and transformations because we have the BLUEPRINT that works for all of our clients who follow it!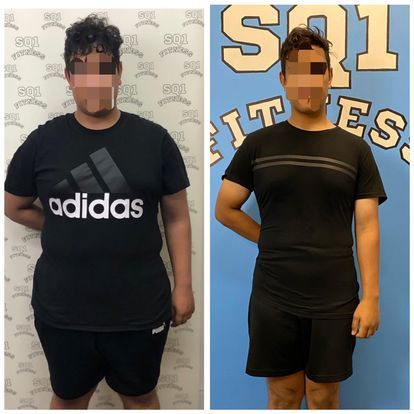 Mike
There's a daily process to transformation. Building the habits over time leads to amazing results in your body, health, confidence and overall lifestyle.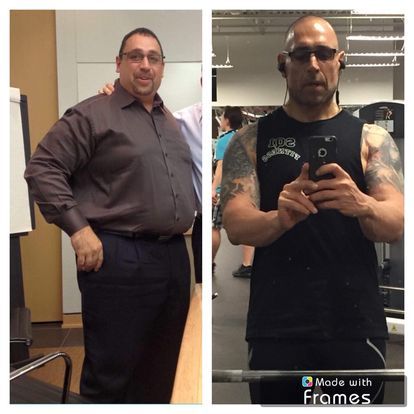 John
Life changing transformations are happening everyday! And our client results are incredible. Join our 1on1 fitness & mindset coaching today to see what is possible for you!
30 day money back guarantee: If you follow the program we set for you, and you don't see any results from the program by day 30, we'll give you a full refund, no questions asked! 
The risk is all on us, so you can be sure we're here to help get you the best possible results!  
We like to reward commitment, so there is a big discount on our 1on1 coaching when you commit to a 12 month program. Book an info call to get started!
Schedule Your Information Call Today To Learn More!
Fill out the form and we'll contact you shortly.


Can you modify workouts around injuries?
Does your meal plan cater to vegans and food allergies?
Are there any lock in contracts?
Will this program work for me? I've been burnt in the past!